Extra Small (<768px)
Small (≥768px)
Medium (≥992px)
Large (≥1200px)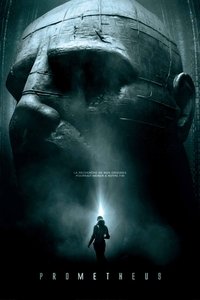 Prometheus (2012)
Release: 30 May 2012
The Search for Our Beginning Could Lead to Our End.
Summary
A team of explorers discover a clue to the origins of mankind on Earth, leading them on a journey to the darkest corners of the universe. There, they must fight a terrifying battle to save the future of the human race.
Facts
Status
: Released
Budget
: $130 million
Revenue
: $403 million
Runtime
: 124 mins
Original Language
: English
Genres
Science Fiction
Adventure
Mystery
Production Countries
United Kingdom
United States of America
Tags
Android
Alien
Spin off
Creation
Emergency surgery
Stasis
Archeological dig
God complex
Cave drawing
Prometheus
Seen It
United Kingdom (8 years ago)
"
A few holes in the story but set up for a sequel nicely. Looks great too!
"
My rating:
(3/5)