Extra Small (<768px)
Small (≥768px)
Medium (≥992px)
Large (≥1200px)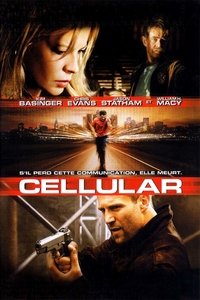 Cellular (2004)
Release: 06 September 2004
If the signal dies so does she.
Summary
A young man receives an emergency phone call on his cell phone from an older woman. She claims to have been kidnapped – and the kidnappers have targeted her husband and child next.
Facts
Status
: Released
Budget
: $25 million
Revenue
: $56 million
Runtime
: 94 mins
Original Language
: English
Tags
Bank
Telephone
Police
Psychopath
Los angeles, california
Home invasion
Cell phone
Duringcreditsstinger
Seen It
United Kingdom (10 years ago)
"
A great action film.
"
My rating:
(4/5)